Command the Cloud with Fognigma Solutions
Thank you for visiting Fognigma's booth at
SOF Week!
We were thrilled to be a part of SOF Week 2023! It was great connecting with industry members along with the USSOCOM community.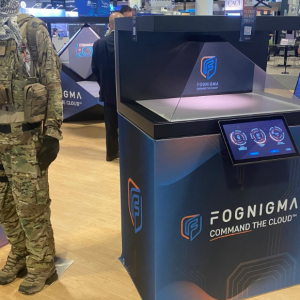 Live Demos: We provided on - site demonstrations of Fognigma's secure communication networks, anonymous web browsing, and many other capabilities. 
Interactive Discussions: We utilized our fully interactive holographic displays to explore real life scenarios that demonstrate how Fognigma can protect sensitive information. 
Networking Opportunities: Our team attended many networking events to connect with like minded organizations that share the same passion of improving technology within the military community.