Command the Cloud with Fognigma Solutions
Booth #1041
at DoDIIS 2022 Worldwide Conference
See the Fognigma product suite in action at DoDIIS Worldwide 2022 and learn how our cutting edge, patented technologies will allow your organization to maintain strategic and technical advantage.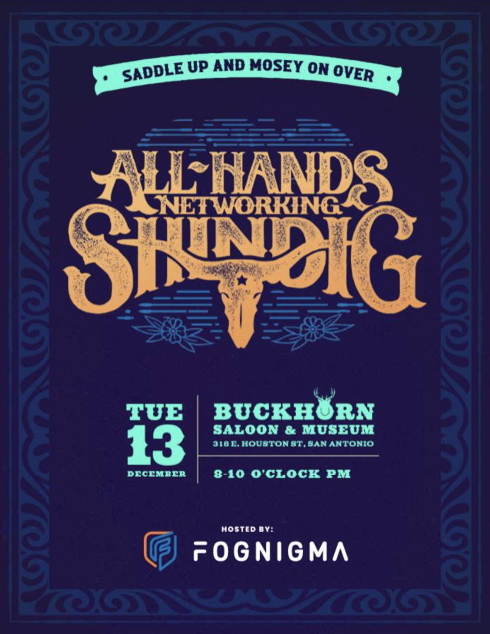 Join Us Tuesday, December 13th From 8PM-10PM
at The Buckhorn Saloon & Museum
318 E. Houston St., San Antonio
The social will take place right in the middle of a bustling 1900s San Antonio— complete with a saloon, blacksmith shop, gun shop, newspaper, telegraph office and jail. Attendees will "belly up" to the authentic bar and saloon.
Demos
Stop by Fognigma Booth #1041
today to learn more about Managed Network Attribution and Disposable Mission Partner Environments
and schedule a private, custom demo of your choice